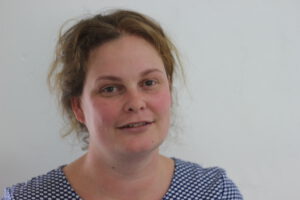 Audrey Anderson is a South African born artist. She completed a BA Fine Arts (honor) degree at the University of Pretoria. As a child she fell in love with the medium of ink in her grandpa's garage. An for her essential balance between control and chaos is at the root of her art practice to this day.
For Audrey, the simpicity of everyday is a great source of imaginative adventure. Her aim is to re-presence the presence. She wants to grab this awe and wonder from living life by allowing it to be felt in her works.
Audrey believes that an artwork is unique as if it has a personality that engages a relationship with the observer and the artist. She states: we give something of our selves to create and to appreciate an artwork, and in that space there is an unknown something between that can't be explained in works.
Audrey Anderson currently lives and works in a village near Capetown.